Why You Need Transcription for Market Research
By:

Speechpad Team

Published:
Market research exists to get the opinions of the all important consumer. In most cases, this is a time in which the saying, "the more the merrier," is quite applicable. To get solid, informative opinions, most market researchers try to collect as much information as possible. What's the most efficient way to maximize and deliver your results while using your time efficiently? Transcription!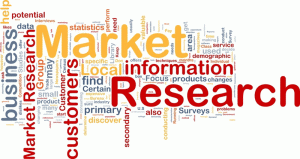 Tick Tock Time Saver – To make sense of your findings for your own review, or to present the results of your research, let us transcribe your audio or video for you so that you're not stuck at your desk in a continuous cycle of "pause, play, write, pause, play, write." It's much easier to do a search within a written document to find exactly what you're looking for rather than trying to find it within audio.
A Word to Share – Having the research audio transcribed allows for quoting much more easily. This boosts your audience reach and SEO (search engine optimization) because the written word can be pulled far more easily by Google bots to show up in someone's search. Who knows, maybe you'll find a quote from your focus group on the next new bottle of toothpaste you throw into your grocery cart.
Secret Spy – If you're having an associate conduct your interviews or focus groups, recording and transcribing the research gives you the opportunity to focus on what is being said to ensure that information is being collected properly and genuinely. You can rest assured that your time, the consumer's time and, perhaps your customer's time, will not be wasted by keeping tabs on the goings on.
Hear Me, Hear Me! – Have you ever spoken to someone and misconstrued what was said? Or perhaps you heard them, but maybe didn't fully grasp their message? With recording and transcription, you are able to easily go back through the transcript and read over what was said at your leisure to review context and further process responses.
Most importantly, you don't want to lose the hard work you've dedicated yourself to and you don't want to disappoint those that need the information that you've collected. Simple transcription can make an impact on your market research that you wouldn't have otherwise.
Let Speechpad help you make the most of your hard work. As always, you can expect the best from our team. Learn more now by visiting Speechpad or contacting us at support@speechpad.com. Don't forget to like us on Facebook and follow us on Twitter!