GM's Voluntary Separation Program
Published:
GM's Voluntary Separation Program
Good morning, Carl. General Motors will be sending an offer letter basically, already has sent an offer letter to the majority of its salaried workforce, offering voluntary buyouts. Remember, GM is in the midst of cutting about $2 billion. That's the target in terms of how much money it expects to cut this year. Essentially, it's looking for savings.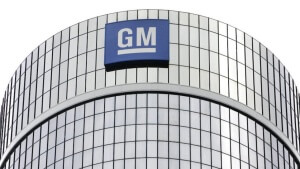 And we've seen this with other automakers where they have either announced buyouts and/or layoffs. And it was just about a week and a half ago that General Motors said that it would be eliminating about 500 jobs, salaried jobs, around the world as it looks to streamline its operations.
Now we know that the company is sending out an offer letter to almost all of its salaried staff, saying there will be an offer for a buyout. How many take it, how successful this is, and whether or not this keeps the company from having to initiate some type of a broader layoff, that remains to be seen. But we shouldn't be surprised, guys, we've seen this with other automakers, and now we're seeing with GM. It is moving to keep cost in line as much as possible. Back to you.
GM's Voluntary Separation Program offers eligible employees the chance to voluntarily leave the company as part of a workforce adjustment. This effort tackles organizational needs while giving employees the option to explore different career paths.
This program supports a balanced workforce structure. It underscores the company's commitment to strategic workforce management. It also aligns with its evolving business strategies. As a result, the company anticipates a smoother transition period.
In the end, it shows GM's forward-looking way of adjusting to business changes while valuing personal careers.
Free transcripts of current events are available here!