Tina Turner Dies at Age 83
Published:
Tina Turner: Oh oh, what's love got to do, got to do with it.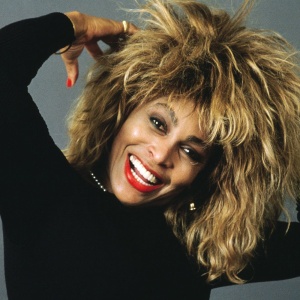 Interviewer: With over a hundred million album sales, she's one of the best-selling artists of all time. Nominated for 25 Grammys, taking home 8 over the course of her illustrious career, she was a two-time inductee of the Rock and Roll Hall of Fame.
Tina Turner: We don't need another hero.
Interviewer: Yes, Tina Turner transcended any single industry in any one category. From her music career, beginning with Ike Turner's, "Kings of Rhythm" in 1957, to her acting.
Tina Turner: But he's just a raggedy man.
Interviewer: In roles like 1975's, "Tommy" or the 1985 movie, "Mad Max Beyond Thunder Dome."
Tina Turner: Ain't we a pair.
Interviewer: Tina's journey inspired so many and her life's story was told in many forms.
Actress: Young lady, what is wrong with you? Cut out all that wild gyration and blues shouting.
Interviewer: From the page in her 1986 autobiography "I, Tina", to the big screen in the 1993 movie, "What's Love Got to Do With It?" starring Angela Bassett, to the Stage with Tina, "The Tina Turner Musical", to the small screen in the 2021 documentary, "Tina."
Tina Turner: Are you ready, baby?
Interviewer: One of the recurring themes of Tina's narrative was "Escape and Redemption," saying she lived a, "abusive life." Born in 1939 as Anna Mae Bullock, Tina says her home was abusive and revealed her parents eventually abandoned her as a child. In the late '50s, she would begin performing with Ike Turner. Ike is credited with the name change to Tina. The two would marry in 1962, before divorcing in 1978. Tina claimed Ike had been abusive throughout the relationship. And while she left the marriage with little to show for it, she retained her stage name. The move would allow for the biggest phase of her career as a solo artist. Although Tina says her solo era should not be considered a comeback as prior to that, she had never arrived. With all her decades of success, in 2008, Tina shared her secret with ET.
Tina Turner: You've got to keep up some kind of way. And you know, keeping up is looking good, feeling good, staying as current as you possibly can, and being happy.
Interviewer: And in 2005, as she was awarded a Kennedy Center Honor, Tina reflected on her career.
Tina Turner: I can't think of anything else that I want to do because it's all done now.
Interviewer: Tina Turner will forever be a legend.
Photographers: Bellisima.