How To Best Use Video SEO
By:

Speechpad Content Team

Published:
Videos provide your business with a powerful outreach opportunity. To best reach your target audience though, you need to utilize the right video search engine optimization (SEO). Much like traditional SEO, video optimization is based on the written content you include within the video. According to this guide to ranking on YouTube in 2018, 51.9% of marketing professionals worldwide name video as the type of content with the best ROI. However, as content posted to services such as YouTube allow for just a small amount of written information, it becomes imperative to best utilize YouTube tools and other SEO services. Here are a few tips and tricks you need to take advantage of in order to boost video search engine optimization.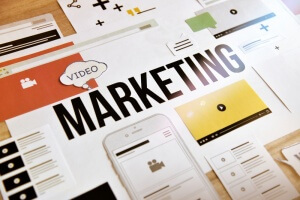 Long Tail Keywords (And No Stuffing)
You only have so much room for your written SEO. Due to this, you need to select very specific keywords. Use the keywords in the title of the video and within the first sentence of your video description. However, do not stuff the keywords. Make sure the content you write flows smoothly and sounds natural.
Typing Keywords
When filling out the written information of your YouTube video, you can input as many keywords as you'd like into this area. You have up to 500 characters so feel free to use as many as you can.
TubeBuddy
Of all the YouTube tools available, this is one of the best. It works as a plug-in to internet browsers such as Chrome. The plug-in then analyzes the information you input into video descriptions, providing you with valuable suggestions. This includes optimizing keywords for the highest level performance. The basic service is free, although you can opt into a pay-platform for additional analytical suggestions.
Google Analytics
Built right into YouTube is Google Analytics. You can find this information within your Creator Studio section. It's very important for you to continually monitor this information. Here you can see what keywords perform well, where traffic comes from, how long people watch your content, and so on. Pay attention to the keyword performance. This will give you an indicator as to which terms are generating the most traffic in searches. Use this information not only for future posts, but to update titles and keywords for older posts (and make sure to return to your video and use the TubeBuddy suggestions even after you publish your video).
With these different SEO and YouTube tools, you have the ability to increase exposure, boost viewership, and connect more with your target audience. As always, make sure to continually monitor the provided analytics to see how certain keywords and content perform, then adjust your future posts accordingly.