Speechpad Services Highlight: Record-A-Call and Phone-In-A-Note
By:

Jill Finch

Published:
Need to record a phone call, a conference call, or your own personal dictations and you're not sure what kind of technical equipment you may need? Well, you may not need anything other than your phone and a high-quality internet connection!
No complicated equipment, no complicated downloads
That's right. Speechpad offers awesome (and not to mention free) services from the convenience of your user dashboard that allows you to record your phone call without downloading any software and without needing to buy any additional equipment. All you need is your phone, your phone number and the phone number of your interviewee. That's it, you're all set.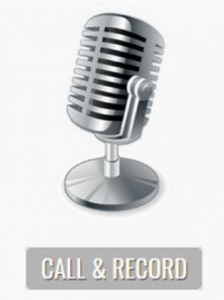 Record-A-Call
Record-A-Call is great if you want to record a call between two numbers. From your customer dashboard, click on Record-A-Call. Simply input your phone number and the number of who you're calling. You'll receive a call from our automated service that will prompt you to press "1" in order to connect you and the other party. It's that simple.
Phone-In-A-Note
Only need to record a one-sided conversation? Maybe you want to save an audio dictation but don't have the right equipment. Phone-In-A-Note is the Speechpad service for this! From your customer dashboard, click on Phone-In-A-Note. You'll need to register your phone number and call the number provided. This service also works great in conference rooms! Just make sure to put the phone on a surface such as a mousepad to reduce any unwanted noise from interactions with the table.
Hanging Up
Once your call, note, or meeting is done, simply hang up. The recorded audio will be automatically uploaded to your Speechpad account. From there, it's a simple process to order either transcriptions or captions for that exact same audio. See? No special equipment or downloads required!
Both of these services are currently free of charge for Speechpad customers.
Any questions? Feel free to utilize our 24/7 chat feature to talk to a live Speechpad agent.